Yasuni Amazon Tours
This Amazon Tour takes you to an area which has the highest concentration of floral and faunal species anywhere in the world, located at the confluence between the Indillama river and the Napo River, a major tributary of the mighty río Amazonas.
The Yasuní became the most richly biodiverse rainforest on the planet due its warm climate and geographic conditions during the Pleistocene era. It was one of the few places distinguished as a Pleistocene Refuge Area, where its location sheltered by the Volcanic mountains on the eastern slopes of the Andes made it a hotspot for biodiversity and animal migration during the last great extinction event in era of extreme and dramatic climate change. Later, once the climate stabilized, the Yasuní greatly contributed to the propagation of flora and fauna across the rest of the Amazon basin.
Visitors on this Yasuni Amazon Tour into the majestic jungles of eastern Ecuador will be staying in comfortable wooden eco-lodges, which are furnished with both single and double beds and can accommodate up to three people in one room. All rooms have private bathrooms and hammocks. Electricity is available at certain hours of the day; but be prepared to put down the laptop and smartphone in exchange for books and candlelight to the sound of the rainforest.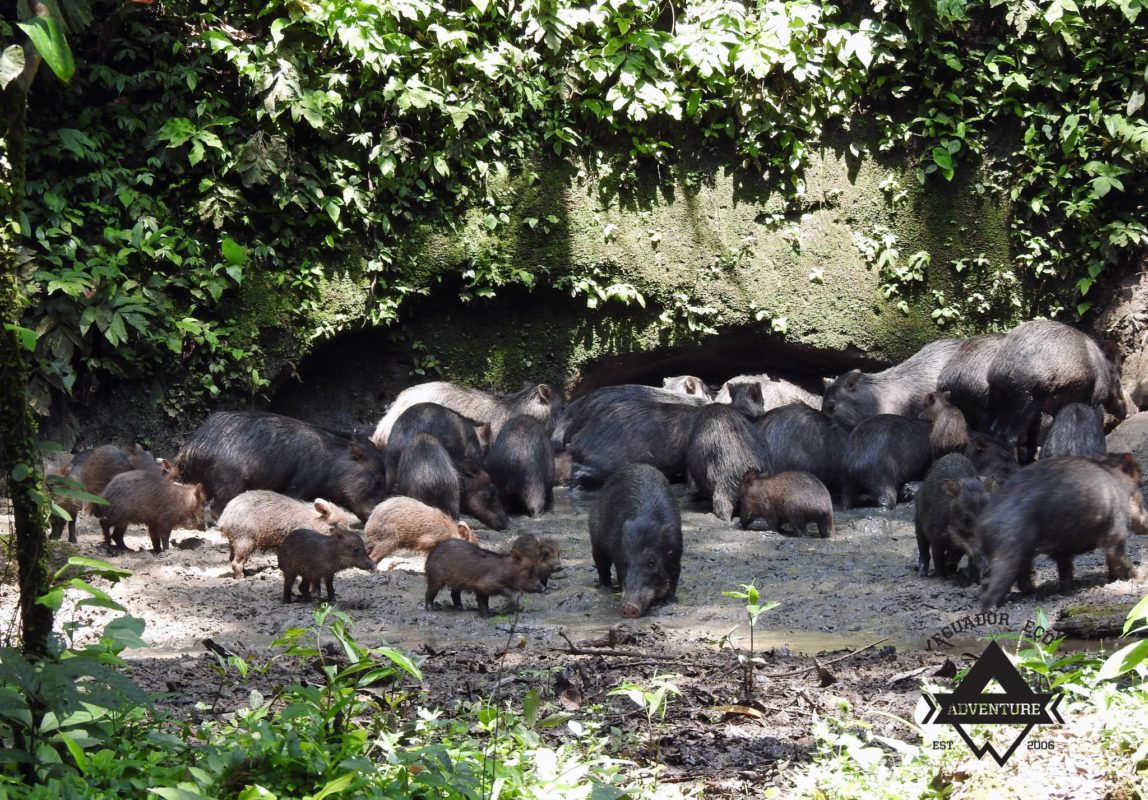 Yasuni Amazon Tour Itinerary
Day 1:
Depart from the city of Coca at 9:00 am and arrive at the Sacha Runa Ecolodge at 12:00 pm. After a welcoming cocktail and a delicious lunch, we will take of first Jungle walk to visit the kapok tree. Upon returning to the Lodge for the night we will have dinner un the Amazonian night sky.
Day 2:
On the second day, we will visit the observation tower and the clay lick to see parrots and parakeets. After lunch we will navigate the Indillama River until sunset for a picturesque moment in the middle of the amazon. After dinner, we will go for a night walk where we can observe nocturnal amphibians, reptiles, and insects. The Amazon at night is a magical and exciting experience.
Day 3:
For the third day, we will visit the turtle nursery. After lunch we will visit the Limoncocha Lagoon where we will observe birds, primates, and caiman before returning to the lodge at 7:00 pm for dinner.
Day 4:
On the fourth day, we will visit the Yaku Kawsay Interpretation Center (The world under the water) located on the mystic River Shipati. After lunch you can swim on the beaches of Rio Napo before ending a delicious dinner around a campfire under the stars.
Day 5:
On our final day, together we will visit the Amarun Yay Kichwa community to learn about their worldview, culture, traditions, and customs. We'll return to the city of Coca around 3:30pm.
– Natural History Hikes
– Birdwatching
– Catch and Release Fishing
– Amazon Night Walks
– Caiman Searching
– Community Visit
– Visit Amazonian salt pits where many animals converge
– Transport to and from the city of Coca by land and river to the Yasuní
– Acomodation in the Yasuní Amazon lodge
– All meals
– Naturalist Guides
– All Activists and visits to clay pits
Price does not Include:
– Travel to the city of Coca
– Alcoholic drinks
*Please tell us if you are vegan or vegetarian
4 Days 3 Nights

Amazon
$725 USD