Quito's Mariscal Sucre International Airport
If you want to skip Quito's infamous traffic jams and head straight to the heart of the Ecuadorian Central Andes we organise a private shuttle that waits for you at Quito Airport and can take you straight to your hotel in Riobamba.
The private shuttle service costs $130 for you and a maximum of three other companions (vans available for larger groups)
---
Quito Airport to Central Quito
Quito's airport is located approximately 45 minutes outside the city. The cost of an airport pickup which shuttles you to your hotel in central Quito is priced around $30USD and is normally organised with your hotel.
---
Quito to Riobamba Shuttle Service
A shuttle service from Quito to Riobamba usually includes comfortable transportation in a small car with air conditioning and a professional driver. The shuttle service provider can pick you up from your hotel or a pre-arranged meeting point in Quito and take you to Riobamba, which is about 180 km south of Quito. The journey takes around 3-4 hours and follows the Pan-American highway, which offers spectacular views of the Andes mountains and the Ecuadorian countryside.
BOOK SHUTTLE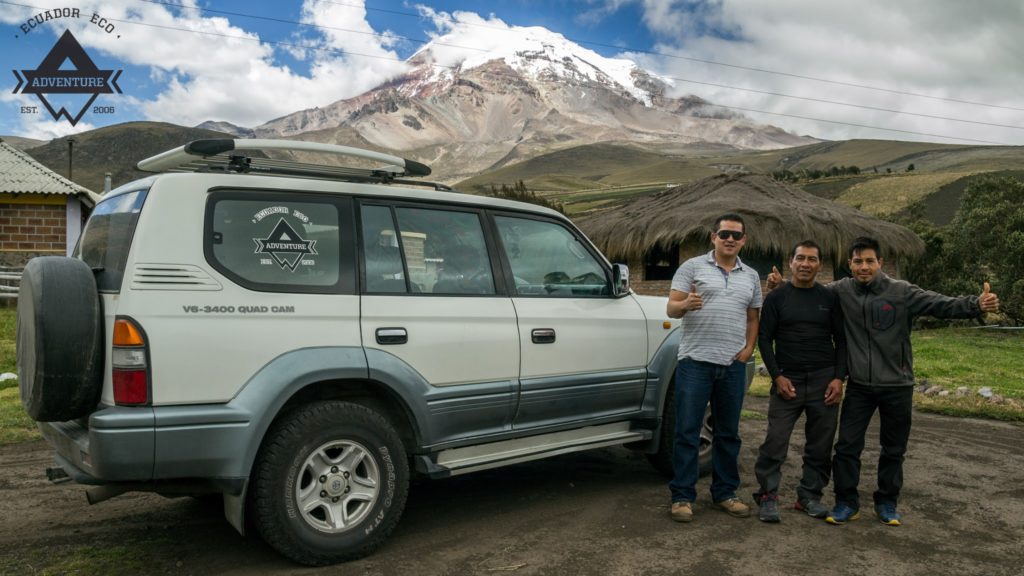 Transport in Ecuadorian Central Andes
The founder of Ecuador Eco Adventure enjoys taking his clients into Chimborazo and Sangay National Park or dropping them off at the mouth of the Tungarahua volcano before they set out on treks. Please contact us to if you require specialised transport off-the-beaten track and we can discuss with you the options available.